Chhatrapati Shahu Maharaj
(26th June 1874 to 5th May 1922)
We dedicate our journey to the legendary social reformer & a great visionary king
Chhatrapati Shahu Maharaj
and feel proud to continue treading the significant path shown by His Highness.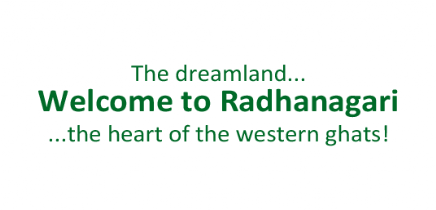 Radhanagari... the dreamland! The name with the glory of nature
& foresight of the great King
Chhatrapati Shahu Maharaj
. A region nestled in the blooming Sahyadri and for that matter, in the world famous Western Ghats. We are inspired by Radhanagari's natural treasures such as flora & fauna. Along with numerous natural treasures, this region hosts many historical & religious monuments. We are glad to introduce ourselves as ardent lovers of Sahyadri with serving it for more than 25 years.
Initially, we were attracted to Radhanagari because of Dajipur Wildlife Sanctuary. This region was specially reserved for royal hunting during Maratha kingdom. It experienced its golden era during the great king Chhatrapati Shahu Maharaj's regime. Dajipur is named on behalf of Rajarshi's beloved friend Shri.
Dajirao Amrutrao Vichare
who was the chief engineer of the Karveer state. Under Dajirao's guidance, the construction of Radhanagari dam began.
For us, Radhanagari sounds truly motivational. We capitulate ourselves to the memory and foresight of the great king Chhatrapati Shahu Maharaj of Kolhapur.
We are happy to host you in a dreamland of nature. We are happy to share Radhanagari's prosperity and treasure. We are happy to be a part of your pleasure.